Manufacturer of pieces through cold metal stamping and precision turning
Here at LEMEC, we produce pieces through cold metal stamping. We have the proper machinery for the transformation of steel, brass, copper, aluminum and stainless metals for supplies of industrial usage.
We're specialists in manufacturing custom pieces through precision turning for industrial usage. We work with a wide variety of metals, such as steel, stainless steel, aluminum, brass, copper, bronze and titanium.
ESTAMPACIONES LEMEC, S.L. is a beneficiary of the European Regional Development Fund, whose goal is to improve the usability and quality of ICTs as well as the access to them, and thanks to whom LEMEC has implemented an IoT Solution for monitoring and managing business processes, to improve competitiveness  and productivity in the company. 05/09/2018.
To that end, LEMEC has gathered support from the ICT programme «Cámaras» by the Valencia Chamber of Commerce and Industry.
Lemec, S.L. has a quality assessment system, accredited with ISO norms 9001:2015 and the Automotive norm IATF:16949:2016 to search for processes within our organisation that incorporate concepts for continuous improvement to boost efficacy, increase competitiveness in the markets and meet our customers' expectations.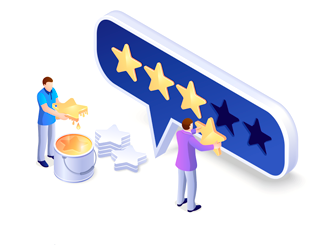 The training and experience obtained over more than 40 years have resulted in a highly qualified human team, who can assess our customers in the projects that we're allotted.
Experience and innovation
Since our founding, in 1962, we're firmly committed to innovation. Our machinery and equipment are replaced periodically, incorporating the most advanced technology.
We focus on our customers' satisfaction, offering quality services that are cost-efficient and sustainable, and we do so both in the national and international markets.
Engineering
Developing and manufacturing new products, together with the implementation of technological advances, makes us grow qualitatively as well as competitively in price, quality and service.
Modern equipment
Equipment storage
At Lemec, S.L. we also have a modern 'equipment storage' that is fully automated and encoded for the management and custody of our customers' molds. With this storage enclosure we provide additional service and a stronger commitment to clients, always trying to improve our response times during manufacturing and the quality of all orders.
3d CAD systems 3D
Lemec, S.L. has an Engineering Department with experienced and highly qualified personnel, capable of coming up with complex and efficient technologic ideas for our customers' needs in fasteners.
We study, design and develop molding and equipment projects for our outputs, as well as feasibility and production studies, all supported by 3D CAD systems towards a productive and reliable final production stage for the benefit of our clients.
Environment Lemec
and the environment
Being respectful to the environment is part of our foundations. Unwanted residues are the ones that pose specific problems that require technology, wit and decision-making to be controlled.
Neutralising and managing industrial residues (liquid and solid) generated during the manufacturing stages for our pieces is a process that's properly monitored thanks to high-tech equipment implemented in our facilities to that end.
We put together experience and technology to offer global solutions to our customers in terms of quality and services.